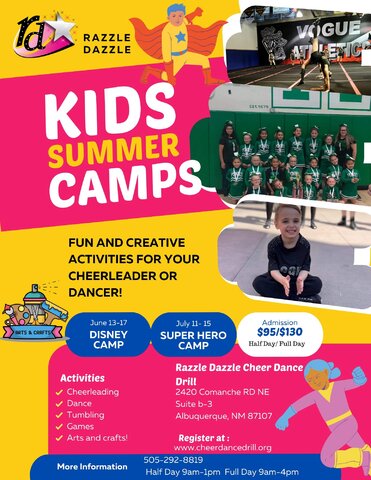 Half Day - Disney Cheer & Dance Camp
Disney Cheer/Dance Camp (June 13th - June 17th)
9:00 am – 1:00 pm

First hour of camp will include warm-up, cheer and dance basics, and review of the day before (Monday - Thursday).

For the next three hours your students will enjoy a variety of cheer instruction (tumbling, stunting, dancing, etc.)

On Friday each sesion will have a parent showcase the last 15mins of class.

All camps will be run by 2 CPR Certified Coaches with max class size of 30 students. Spaces are limitted...SIGN UP TODAY!!!
***Camps are subject to cancelation if less than 5 members register***